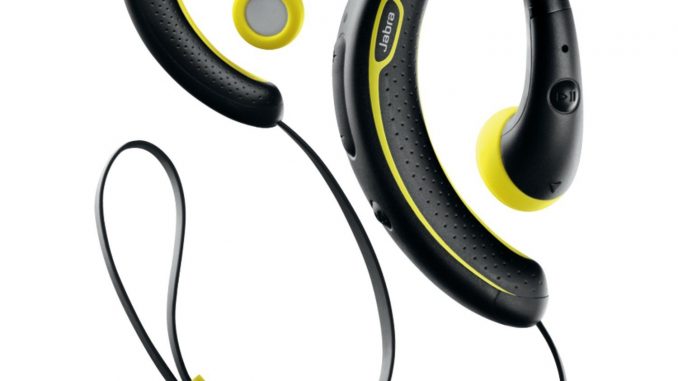 Jabra has, as always, skipped the wires and run Bluetooth instead which is always nice. Even so, the headphones are pretty neat but this gives a moderate battery life of about 4 hours. In the box we find a bracelet where you can put your mobile phone and a trial subscription to the training service Endomondo. Additionally, Jabra breaks a new record in terms of extra ear plugs, you get no less than seven pairs with different sizes. Some sitting more comfortable, some provide soundproofing and some sitting extra securely in place.
Jabra Sport+
Sound Quality -

69%

Features -

78%

Comfort/Usability -

55%

Build Quality -

78%
SUMMARY
The Jabra Sport+ are some really durable headphones with practical features, but unfortunately the fit is not the best.
PLUS
Wireless sound and good call quality.
FM radio that works without mobile.
Extra good protection against water, shock and dust.
MINUS
Poor fit gives a thin sound that does not engage.
---
Despite this, it was difficult to get them to sit quite right, depending on the ear piece not being adjustable in any way. It also made it difficult to get a proper bass response. If you manually press them into the ear canal you can hear it, but as soon as you let go it loses any semblance of depth to the music. And because it is so important when training we quickly lost our motivation. However, we were delighted with features like FM radio and a surprisingly good quality on phone calls.
Conclusion
It is convenient to avoid cables and Jabra has also spiced the headphones with nice features, including FM radio. Moreover, they are the most durable in the test. The amount of ear plugs in different sizes and designs for different occasions should provide great comfort and fit. But unfortunately the ear piece is not adjustable, which makes it hard to get them to sit right. It not only makes the comfort suffer, but also the bass response. Therefore, you´re never really motivated during the workout, which is a big minus in the protocol.
GET IT ON eBay!
Current Price:

$57.66

Ends:

Jan 17, 2018 23:31:35 CET
Current Price:

$81.54

Ends:

Jan 30, 2018 9:19:16 CET
Current Price:

$99.99

Ends:

Jan 21, 2018 10:29:37 CET
Check Out The Other Test Participants: